Shopping basket
Empty
Log in
ticket(s)
Nokia Kontserdimaja / Solaris Keskus
Place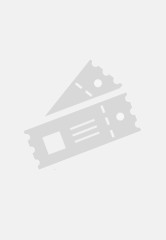 Nokia Kontserdimaja / Solaris Keskus
Estonia pst. 9
Tallinn
Harjumaa
Estonia
Venues website
Find your hotel
Virtual tour
Nokia Concert Hall in Solaris center is the most modern concert-, theatre- and conference hall in the North as well as Tallinn's newest concert hall since the completion of Linnahall back in 1980.

Aside from grandiose cultural events, the 1830-seat hall also offers the possibility to organize truly international conferences for the first time in Estonia.

Nokia Concert Hall is also easily accessible for the physically disabled – for this, two special elevators have been installed in addition to 16 wheelchair seats in the hall itself.

Nokia Concert Hall's exceptional hall, modern technology, comfortable atmosphere and a colorful programme offers something for everybody.