Shopping basket
Empty
Log in
ticket(s)
NUKU muuseum
Place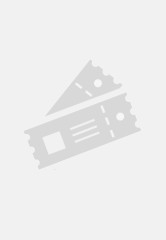 Find your hotel
NUKU museum is an interactive museum with exciting technical solutions for the whole family.

The main part of the museum is made up of theatre puppets, which through puppet, word and picture introduces Estonian, but also world puppet theatre history. In the room of world puppets, different puppets from different parts of the world and constructed using different methods are exhibited.

The founder of the Estonian Puppet Theatre Ferdinand Veike's chamber has a collection of the innovators most important dolls and other biographical material. For the bolder visitors, excitement is offered by the puppet horror room. In the museum's cellar lies a wonderful image machine with a video screen and 160 colored buttons, where in the form of a video archive the voices, roles, songs and thoughts of the theatre's past employees are stored.

Date/Concert
Venue/Location
Ticket prices

NUKU muuseum

Th.23.05.2013 10:00

Estonia

4.15 - 14.00 €

NUKU muuseum

Fr.24.05.2013 10:00

Estonia

4.15 - 14.00 €

NUKU muuseum

Sa.25.05.2013 10:00

Estonia

4.15 - 14.00 €

NUKU muuseum

Su.26.05.2013 10:00

Estonia

4.15 - 14.00 €

NUKU muuseum

Tu.28.05.2013 10:00

Estonia

4.15 - 14.00 €

NUKU muuseum

We.29.05.2013 10:00

Estonia

4.15 - 14.00 €

NUKU muuseum

Th.30.05.2013 10:00

Estonia

4.15 - 14.00 €

NUKU muuseum

Fr.31.05.2013 10:00

Estonia

4.15 - 14.00 €